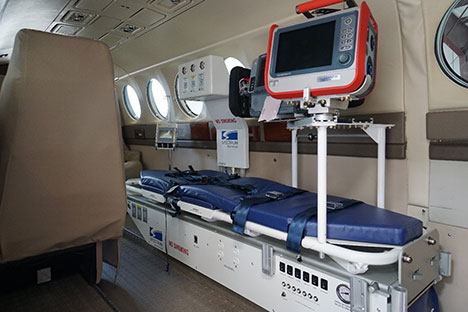 What is an Air Ambulance? An air ambulance is an aircraft outfitted to transport medical patients who cannot be transported long distances by ground transportation or on a commercial airline. Both helicopters and fixed-wing aircraft are used as air ambulances. Air ambulance helicopters are typically used for short-distance, emergency transportations, while fixed-wing air ambulances are used for stable, non-emergency medical transports.
CSI Aviation's Air Ambulance Fleet: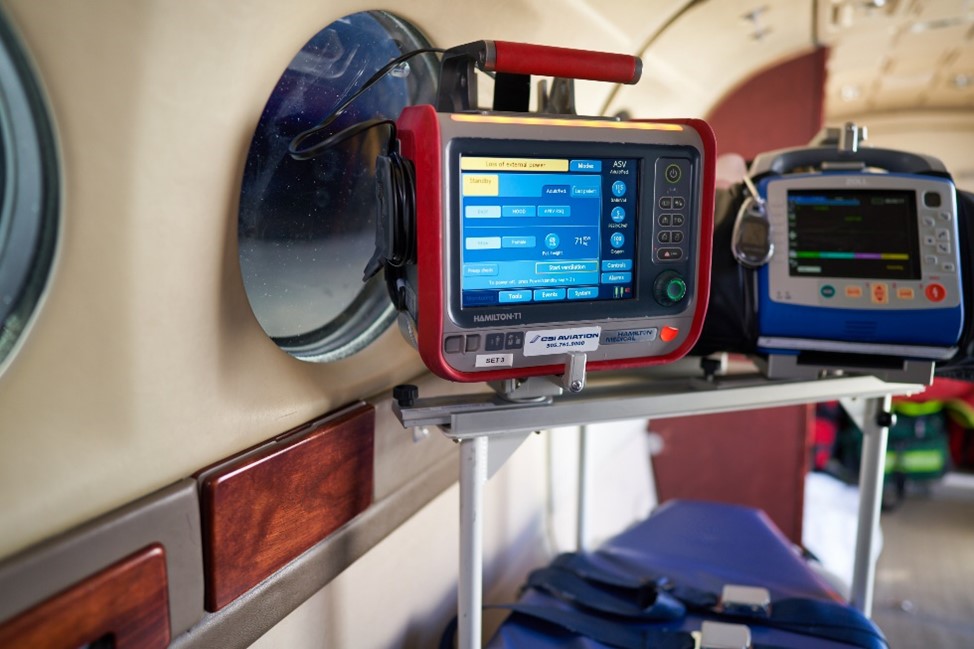 CSI Aviation operates every series of King Air, from a C90 to a 350, in its fleet of mobile ICUs. We use King Airs because of their enduring safety record, comfort, speed, and reliability. Each medically configured aircraft includes a stretcher, ventilator, ECG and monitoring devices, CPR equipment, and medication.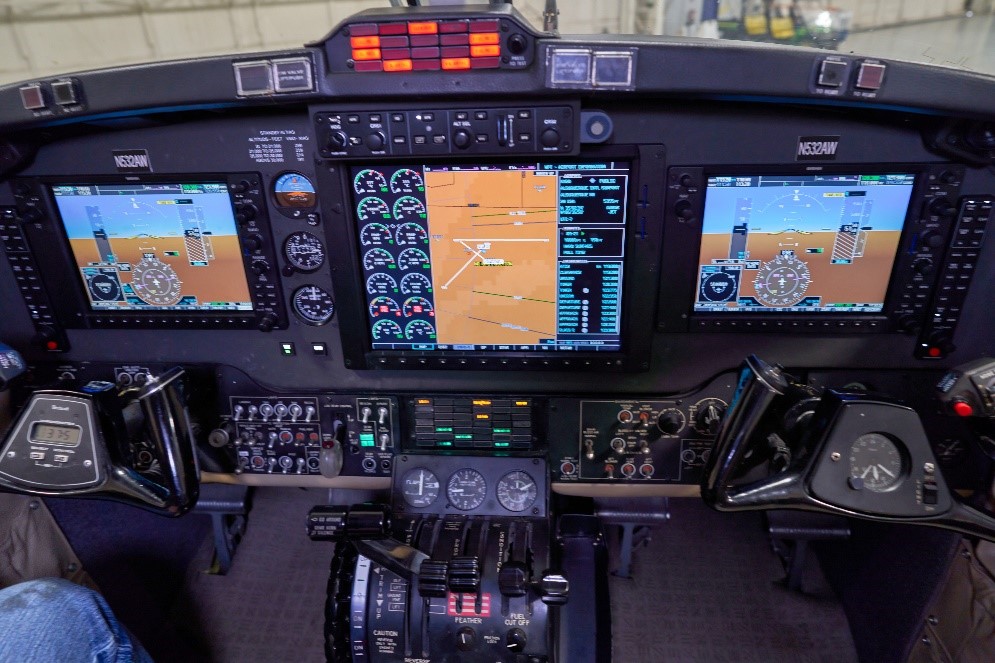 CSI Aviation flies predominantly two-pilot with a Garmin G1000 cockpit, except our C90, which has the 950 suite (750/600 mix). This allows CSI to operate with synthetic vision; situational awareness on PFD (primary flight display) for traffic, weather, and terrain; and connectivity to XM Weather, Radio, Satellite Phone, etc.
Each medical flight includes a duel-trained critical care nurse and paramedic. CSI Aviation is NAAMTA certified and can be off the ground within 30 minutes of a call.
CSI Aviation has 24/7/365 medical flight operations out of its Albuquerque, NM (ABQ) and Midland, TX (MAF) bases, and defined service hours in Killeen, TX (GRK). Local providers surrounding GRK are regularly updated with our service hours. For more information on our operating times, please call our OCC directly at (833) 435-9274.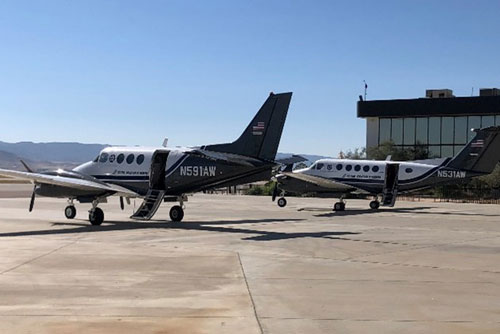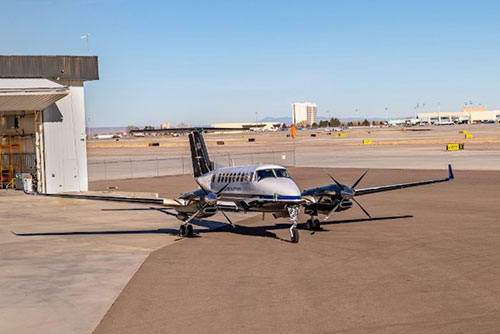 Air Ambulance Safety:
Maintaining the utmost safety, CSI performs independent audits to verify aircraft condition and air carrier facilities and complies with the following best practices:
CSI is National Accreditation Alliance – Medical Transport Applications (NAAMTA) certified.
Ensures current operating certificate as required by the U.S. Department of Transportation (DOT) / Federal Aviation Administration (FAA)
Approved by Department of Defense (DOD), Department of Energy (DOE) or rated by a certified aviation inspection/audit company (i.e. Wyvern, ARG/US or equivalent)
Valid and acceptable operational history and safety records
Meets applicable Transportation Security Administration (TSA) requirements
Current fleet compositions and aircraft availability are up to date and quality assurance is maintained