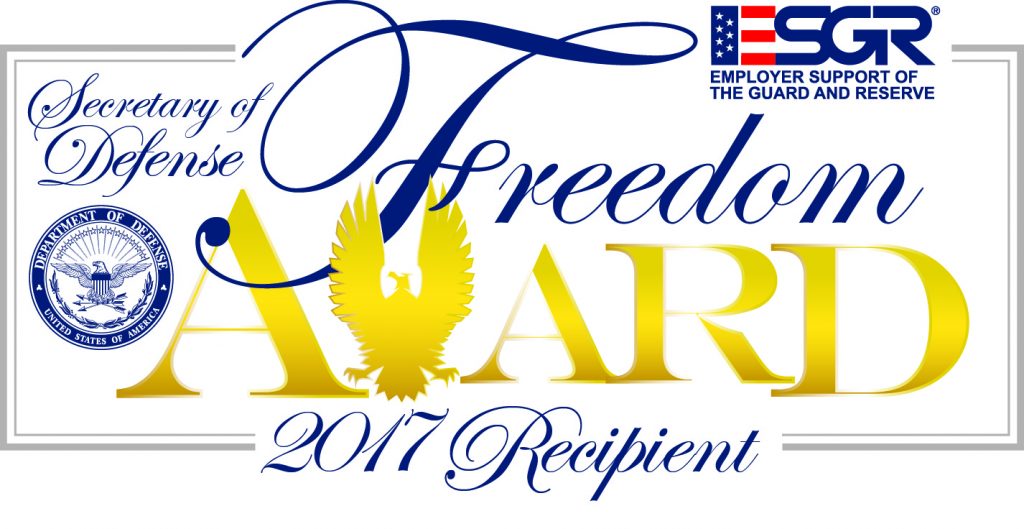 CSI Aviation is honored to receive the 2017 Secretary of Defense Employer Support Freedom Award. This is the highest honor given to employers for their support of National Guard and Reserve Employees by the Department of Defense.
CSI Aviation is one of 15 recipients of the award and was selected from more than 3,000 nominees. Other winners of this year's Freedom Award include multinational corporations, such as Comcast and Johnson & Johnson. Winners were required to demonstrate exceptional support for their employees who serve in the Guard and Reserve through leadership and company practices, including the implementation of personnel policies that make juggling service and civilian work easier.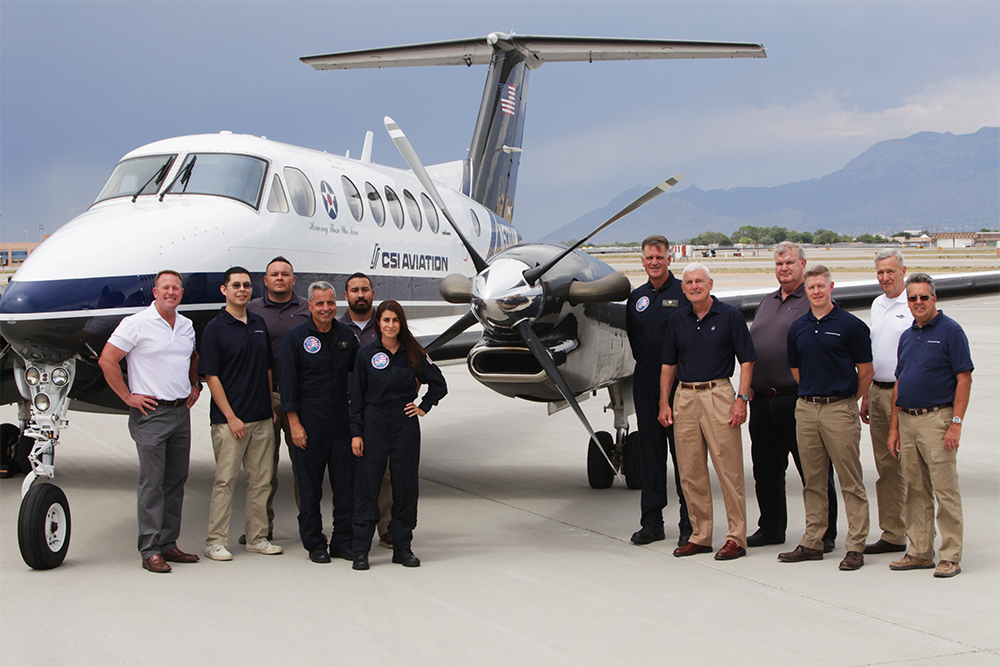 CSI's military-friendly practices, including paid military leave, a high percentage of recruiting budgets dedicated to recruiting military-connected employees, skills training for disabled veterans and paid time off before or after deployment, have earned the company more than the Freedom Award. They are the two-time recipient of the Pro Patria Award, the highest state-level honor given by the Employer Support of the Guard and Reserve State Committee, and were included in the annual Military Times "Best for Vets: Employers" list in 2014.
"We understand the incredible value that the men and women who serve in the National Guard and Reserve bring to our company and to our country." said Allen Weh, CEO of CSI Aviation and one of the 19 vets on CSI's 50-member team. "Their unique contributions are immensely valuable and important to the success of CSI, "he said. "Supporting these employees, as well as their families, while allowing them to continue to serve is a great honor."
Senior VP of Business Development and Marketing, who also serves in the New Mexico National Guard and had nominated CSI Aviation for the award said that since being employed with the company since 2001, he has served three deployments during that time and that CSI does a great job of taking care of him and his family. He adds, "I don't think there's another company out there as supportive of military members."
The Freedom Award was created to publicly recognize employers who provide exceptional support to their Guard and Reserve employees. It is the highest in a series of employer recognition awards given by the Department of Defense. For more information about the award, and for a list of recipients, visit: http://www.freedomaward.mil/.