CSI Aviation's dispatch center is critical to the success of both our medical flight and charter operations. It's where calls come in and missions start. We want to celebrate all the hard work our dispatchers put in by taking a look at who they are—beyond the voice on the other side of the phone.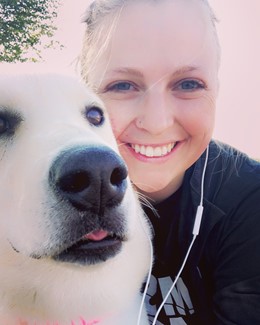 This week's dispatch spotlight shines on Manager of Flight Operations Andie Snapp!
Andie Snapp has been with CSI Aviation for 9 months and says the most rewarding part of her job is all the problem solving and variety of challenges. All the moving parts associated with managing flight operations can be the most challenging part too.
When asked what she wishes people knew about her job, Andie wants to highlight the variety of personalities and talents in her workforce.
Some Quick Fun Facts About Andie:
Favorite word: Supercalifragilisticexpialidocious
Least favorite word: Residual
Sound she loves: Bacon frying
Sound she hates: Someone chewing their food out loud
If she had to choose another profession: Forest Ranger