CSI Aviation's dispatch center is critical to the success of both our medical flight and charter operations. It's where calls come in and missions start. We want to celebrate all the hard work our dispatchers put in by taking a look at who they are—beyond the voice on the other side of the phone.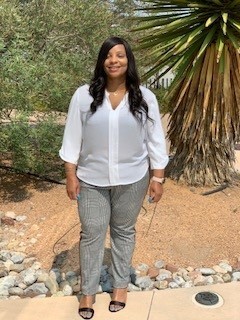 This week's dispatch spotlight shines on Aviation Operations Coordinator LaGranda Jackson!!
LaGranda Jackson has been with CSI Aviation for four years. For her, working at CSI has been a natural progression from military experience. The most rewarding part of her job is all that's associated with helping move someone who's sick to get additional care.
LaGranda wishes people knew how both challenging and novel working in aviation dispatch can be.
Some Quick Fun Facts About LaGranda:
Favorite word: Love
Least favorite word: Can't
Sound that she loves: Dragster engine
Sound that she hates: A crying dog