Football teams aren't the only ones traveling from game to game—think about all those stadium seats! Fanbases flood stadiums to cheer on their favorite teams whether they're local to an area or not. Many people fly in from all over the country to watch their favorite teams play, especially in Florida, where there are fans supporting the ACC, SEC, and NCAA divisions.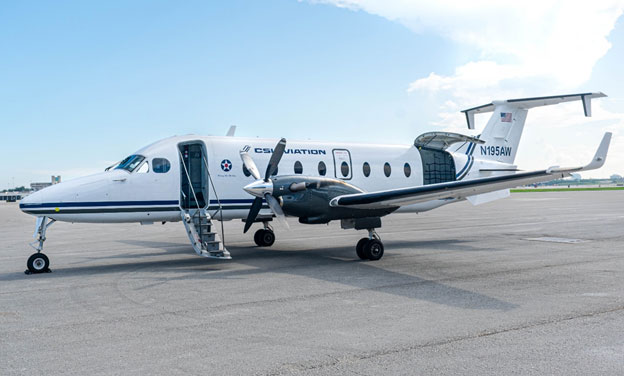 The state of Florida has three NFL teams and 17 collegiate teams in various associations. Both NFL superfans and committed alumni support their favorite Florida football team by coming to as many home games as possible. Attending any football game is way more fun with a group of friends. Instead of all meeting at the game, consider traveling together to and from the game on a private plane.
Rent a Private Plane for Florida Football Season with CSI Aviation
When thinking of traveling for Florida Football, think of CSI Aviation Inc. We have a fleet of Beechcraft 1900s ideal for groups of up to 17 people seeking a cost-effective means of private travel. We can pick your group up anywhere along the Eastern seaboard and across the Gulf states with a range of ~800 nautical miles. With our base in West Palm Beach, Florida, we're a quick flight away from your favorite Florida Football team:
National Football League (NFL):
Click here to book your NFL game-day group's private plane today!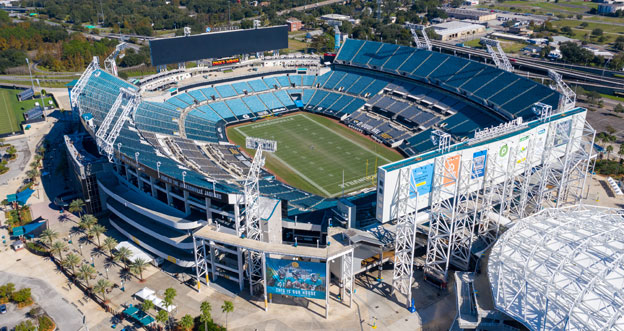 Jacksonville Jaguars
CSI Aviation is less than an hour away from Jacksonville, Florida. Booking your very own private plane for a trip to a Jaguars game is easy, even if you're traveling from out of state.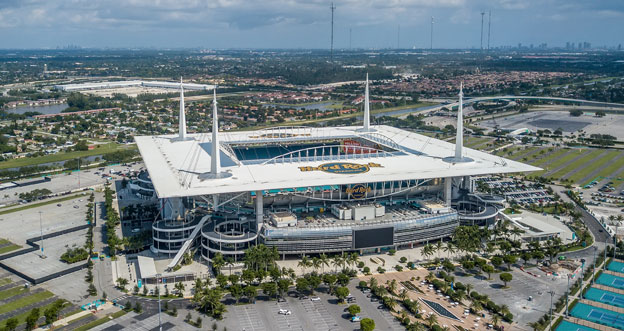 Miami Dolphins
CSI Aviation is a 10-minute reposition flight away from the nearest airports to the Dolphins stadium. Coordinating your group's private air charter with us is too simple!
Tampa Bay Buccaneers
Only a 30-minute flight away, CSI Aviation can get your group to the Buccaneers stadium in no time. Tag your game-day teammates and give us a call to make group travel simple.
College Football:
Click here to book your alma-mater group's private game-day plane today!


Professional football stars begin at the collegiate level—and some teams claim more supporters than national ones! Florida is home to 18 university football teams, including the Florida Gators, Miami Hurricanes, and Florida State Seminoles.
Making a return trip for alumni weekend games with all your college buddies is easy and memorable when you all get to fly private together. CSI Aviation is a short flight away from any university stadium in the state of Florida. We can coordinate your college football group air travel plans to save you time spent at the airport stressing over luggage, security, and timing.
Looking to travel elsewhere?
Outside of our range or wishing to travel in high-end luxury? With over 40 years of experience in the aviation management industry, CSI Aviation has an immense network of contacts to procure the type of plane you want, anywhere you want it. If you're searching to fly into Florida from outside the range of our 1900s, we can set you up in an equally cost-effective aircraft. Or, if you'd prefer to experience the eminence of a private jet, we can set that up for you as well with one of our partners.