What does private aviation look like in the Florida Keys?
Looking to make a quick hop to the Caribbean without the hassle of leaving the US? Flying private to the Florida Keys is quick and easy. In addition to two international airports, there are also three private airports ideal for small planes. Tavernaero Park in Tavernier is even made up of homes with personal hangars included.
Discover Private Flying with CSI Aviation in the Florida Keys
CSI Aviation Inc. has a fleet of Beechcraft 1900s stationed a short flight away in West Palm Beach, Florida. Both major airports in the Florida Keys—one in the middle (MTH), and one on the furthest point Southwestward into the Caribbean (EYW)—can support any one of our Beechcraft 1900s.
We have the capabilities to charter a private flight from to the Keys, within the Keys, and from the Keys. Our 40+ years of experience guarantees that we are experts in coordinating your private flight—even if you don't use our planes. We can connect you with other private aviation operators to take you to the Keys in a jet, small plane, or other type of aircraft.
Florida Keys Air Charter Transport Specialties :
Budget-Seeking Tourist Groups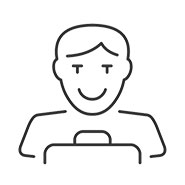 The Florida Keys let you experience Caribbean bliss without needing a passport. Tourist groups seeking to travel together to, within, and from the Florida Keys can find an affordable option with our Beechcraft 1900s. Less expensive than a private jet, our private planes offer an easy getaway. If you're looking for a way to travel safely and stay COVID-19-free with your bubble, flying private with CSI Aviation may be the ideal option for you.
Sport Fishing Groups

Sport fishing is one of the most popular drivers of visits to the Florida Keys. Instead of relying on an airport's checked baggage system, all your fishing gear can be safely stowed in our 1900's cargo hold or, depending on the size of your group, in the main cabin seats.
Water Recreation Activities

The Florida Keys offer many water recreation activities, such as snorkeling, diving, swimming, kayaking, boating—the list goes on! When you travel with CSI Aviation, bringing any cumbersome snorkeling or diving equipment, or even your own kayak—is easily doable. Our 1900s make toting those around much simpler than relying on the checked baggage system of a commercial airline.
More Air Charter Services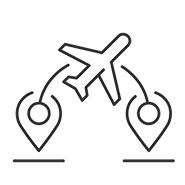 CSI Aviation Inc. can offer convenient charter options for multiple industries, including cargo, fishing, and recreational hunting. Seats can be removed for small but substantial cargo loads stowed in the plane from the back. Fishing gear and equipment is easily stored for the duration of the flight, and hunting guns and equipment don't require the same security checks compared to flying commercial.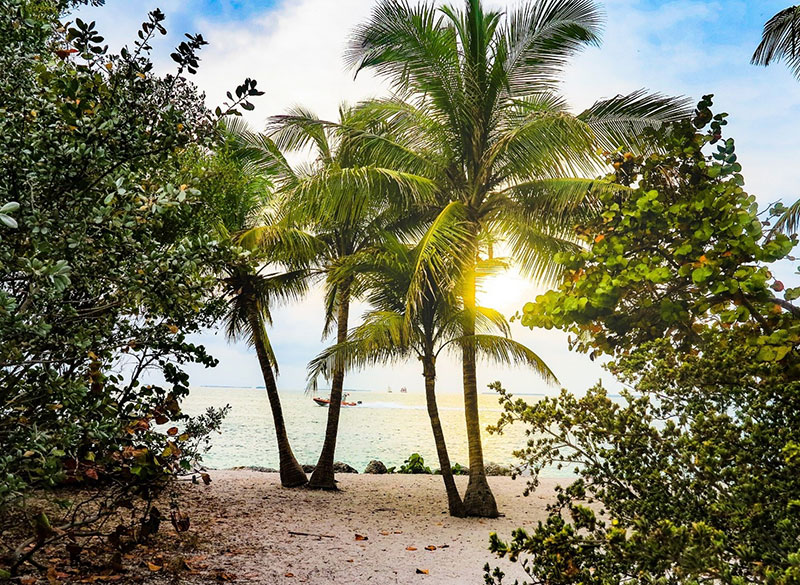 Top Airports in the Florida Keys:
Landing at either of the two main airports in the Florida Keys gives visitors many opportunities for both tourism and industry . Our Beechcraft 1900s can get you and 17 of your closest friends, family, or coworkers to either of these two airports:
Florida Keys Marathon Airport (MTH)

Located along the Overseas Highway in Marathon, Florida, this airport is an ideal spot for sport fishing and snorkeling, diving, and spearfishing around its bountiful reefs.
It's also known for its sea turtle hospital for rescue, rehabilitation, and release.

Key West International Airport (EYW)

If visiting the Southwestern-most point along the Florida Keys, you want to fly into EYW in Key West, Florida.
If offers tropical-paradise vibes and has a rich history.
CSI Aviation can also secure aircraft for you to land or take off from any of the three smaller airports in the Florida Keys:
Ocean Reef Club Airport, North Key Largo, Florida (OCA)
Tavernaero Park, Islamorada, Florida
Summerland Key Cove Airport, Summerland Key, Florida
Where to find us:

While we aren't physically located in the Florida Keys, we're only a 45-minute flight away from the farthest island. You can find us in West Palm Beach, Florida in the Atlantic Aviation Terminal at (PBI) Palm Beach International Airport (to the left of AUTEC Passenger Terminal):
Directions from Main PBI Terminal: Take Perimeter Rd. around the airport until directly across from the main PBI terminal. Atlantic Aviation will be on your right.
Just across 98/Southern Blvd from Lake Lytal Park (and Trump International Golf Club West Palm Beach)
Take 95 North to 98 West from the Palm Beach Zoo & Conservation Society
Straight shot (10-15 minutes) west of Mar-A-Lago Club
In the Keys, we're a 45-minute flight from Key West and 40 minutes from Marathon starting from our home base in West Palm Beach. No matter where you are in the Keys, we can get to you in under and hour.
Looking to travel elsewhere?
CSI Aviation Inc. has been in the aviation industry for over 40 years. Should you want to travel beyond the Florida Keys, don't hesitate to give us a call. We can arrange for your air travel on any aircraft you desire, to any location across the globe through our aviation management division.