CSI Aviation is happy to wrap up 2016 with many memories to look back on. With such a productive year at CSI Aviation and Seeker Aircraft, we are reflecting on our top 5 moments!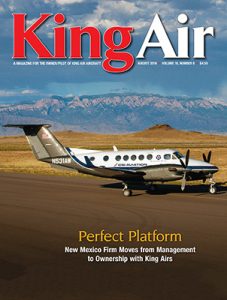 1. Our King Air magazine cover
At CSI, we're big fans (and loyal subscribers) of King Air magazine. That's why we were delighted when they reached out to us for their August 2016 cover story.
King Air magazine is a popular monthly magazine for owners and operators of King Airs. The King Air is a special type of aircraft and a valuable asset to CSI because of its ability to handle the high altitude and temperature of the New Mexico skies. It is ideal for medical flights and business charters – an all-around versatile and reliable aircraft!
Working with King Air magazine was a true pleasure – we couldn't be more happy with the end product and our beautiful King Air B300 aircraft on the cover!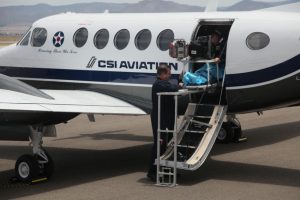 2. Launching our own medical flight services
In July, CSI Aviation was pleased to announce our full certification by the New Mexico Department of Health to fly critical and specialty care medical flight missions.  CSI has previously contracted with various air ambulance operators for years – with this full certification, we are able to provide a more flexible and responsive service with our own team and fleet of aircraft.
Since 2009, we have flown over 400 medical flight operations (air ambulance missions).
3. Being ranked as one of the top aviation companies in New Mexico
We were honored to be ranked among the top New Mexico aerospace and aviation companies by Albuquerque Business First this past October.
Founder Allen Weh, former Marine Corps Reserve Officer, has built a team that combines commercial experience and military experience, made-up of both veterans and current military personnel. In fact, 40 percent of our 40 employees are veterans representing each branch of the military.
We are proud to be recognized amongst such esteemed company here in New Mexico.
To view the full list from Albuquerque Business First, click here.
4. Forming a partnership with New Mexico Health Connections
This year we launched  CSI Medical Flight Services, and in an effort to ensure that as many people as possible receive prompt, quality care in emergency situations, we partnered with some great companies.
CSI Aviation began a partnership with New Mexico Health Connections (NMHC) in September 2016 to provide medical flight services to patients insured through NMHC. Due to New Mexico's rural make-up and mountainous terrain, it is very exciting that we are able to offer our services to patients in need of medical flights throughout the southwest – 24 hours a day, 7 days a week.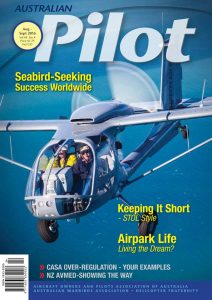 5. Expanding Seeker Aircraft
2016 has also been a great and productive year for our subsidiary company, Seeker Aircraft, Inc. This year, Seeker Aircraft began a partnership with Erickson, Inc of Portland, Oregon, for their North American manufacturing operation. Previously, the Seeker – a light, fixed-wing aircraft offering surveillance and reconnasissance capabilities – was only manufactured in Australia.
Early this year, Propel Aviation Sales & Services, LLC (PASS) in Miami, Florida became an authorized Seeker dealer – opening up sales opportunities in Florida, the Caribbean Basin and Africa. Now that PASS is an authorized Seeker dealer we expect to see an expansion of sales in North America as well as internationally.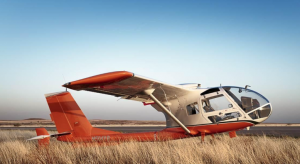 The Seeker received a lot of great press this year too. Our favorite features in 2016 are the cover story of the August 2016 issue of Pilot Australia and AOPA's Seeker flight report, "Seeker and ye shall find."
What a great year! From the King Air magazine cover to expanding our medical flight services operations, AND being recognized amongst the top aviation companies in the state, we are so thankful for all of our supporters and our hard working staff. CSI Aviation is very proud to call New Mexico our home. We look forward to new opportunities in 2017 –  so please stay tuned!