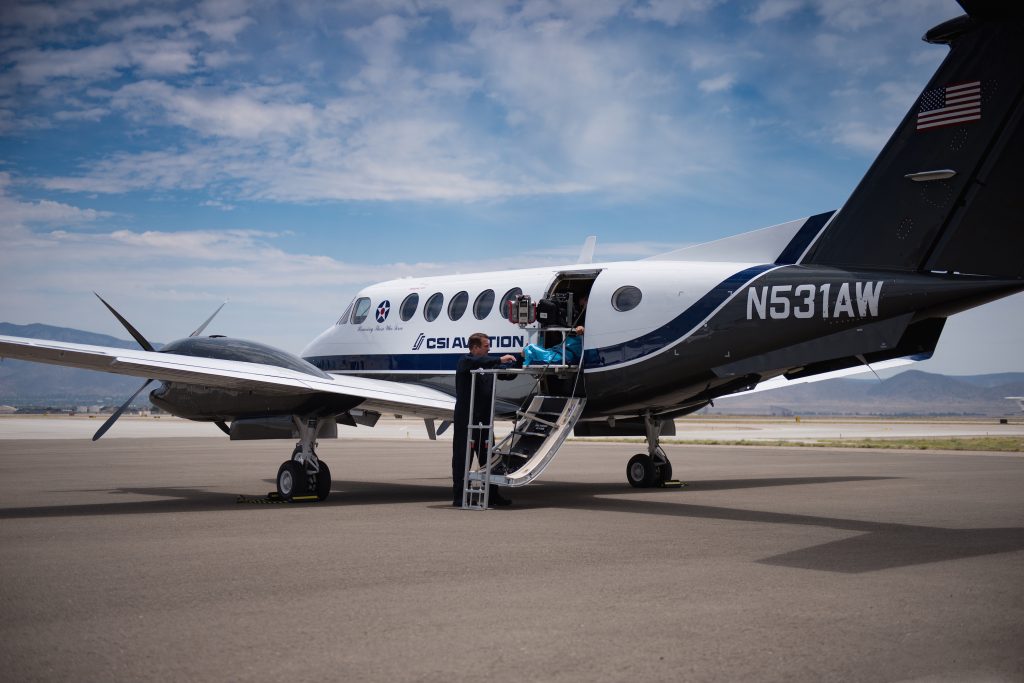 Did you know Americans are far more likely than ever before to be transported by aircraft for a serious medical condition? According to the Association of Air Medical Services, around 550,000 patients a year are flown in fixed wing and rotor wing aircraft. CSI has been chartering and flying medical transport missions since 2009. We have coordinated more than 400 medical flight operations in that time. Many people simply do not know how the medical transport process works from beginning to end; below is our guide to medical flight services.
Ground Logistics & Pre-Planning
The entire process begins with a phone call from a hospital requiring air transportation services. Often times, a sending facility is a hospital in a small or rural area requiring patient transportation to the next higher level of care. A receiving facility is typically a larger, more specialized hospital located in a major city. The first step to the process requires gathering essential information such as who, what, when and where the patient is being transported. After collecting the initial information, the next step is to immediately identify an aircraft and flight crew. We also coordinate with hospital staff, set up the flight logistics, and identify the appropriate ground ambulance services to support the mission. We understand the timelines are critical, and can have an aircraft off the ground and en route within 20-30 minutes, depending on the distance to the final destination and weather conditions.
Equipment and Crew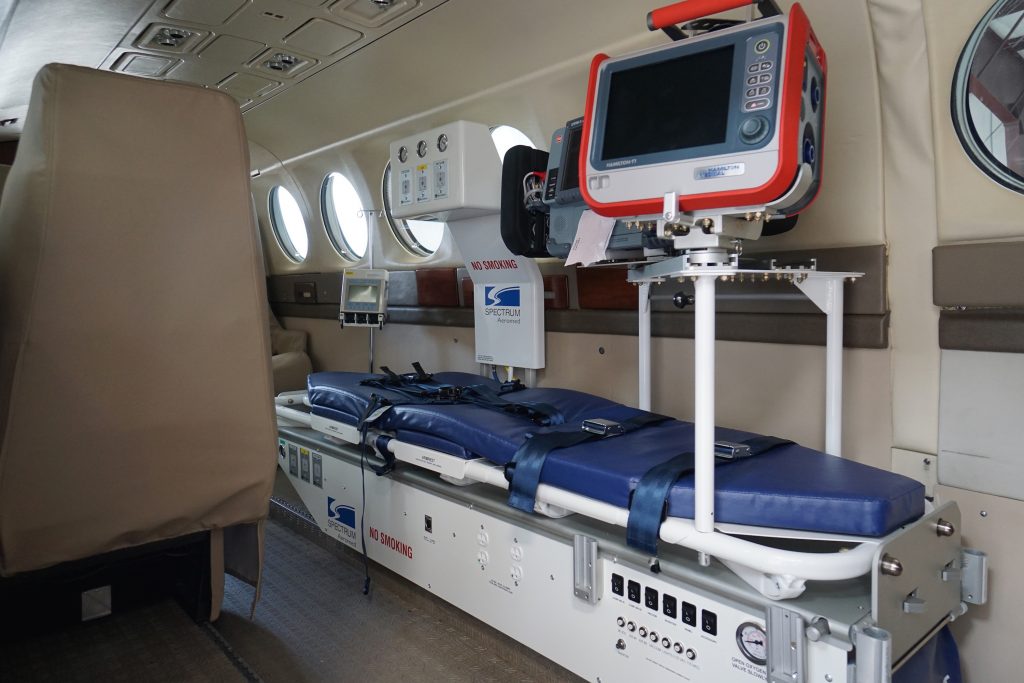 Each aircraft is equipped with ventilators, heart monitors, pumps, oxygen and suction equipment, and a complete medication supply – similar to an Intensive Care Unit at a hospital. The equipment is operated by certified paramedics and registered flight nurses with a minimum of three years of critical care experience. In addition to certified personnel, we have a third-party accreditation from the National Accreditation Alliance of Medical Transport Applications.
In the Air
Our job in the air is to safely transport patients to where they need to go without incident. Many times, that includes rapidly assessing and intervening to improve patient outcomes, which ideally may reduce the overall hospital stay. It is also crucial that we maintain communication with both the sending and receiving hospitals and patient's family.
After the Flight
Once the flight is over, we immediately notify the hospitals and family of the patient's arrival. Upon arrival at the receiving facility the flight nurse gives a detailed patient report to the receiving charge nurse and the patient is turned over to their care.
We're Here for You
With CSI Medical Flight Services, one call is all it takes for us to jump into action, ready to provide the highest level of safety and care for every person involved. Whether you're a patient, family member or hospital staff, we are dedicated to delivering safe and quality medical transportation for every single flight.