CSI medical crews undergo extensive training in advanced cardiology and hold certifications in managing cardiac arrhythmias and dysrhythmias in both adult and pediatric patient populations, most air ambulance programs do not offer this extra training, making CSI more than equipped to transport: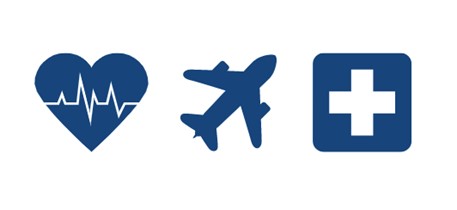 STEMI and NSTEMI Patients
Patients with Arrhythmias or Dysrhythmias
Patients Requiring Transcutaneous Pacing
Patients Requiring Cardioversion
Patients with Congestive Heart Failure (CHF)
LVAD Patients or Patients with Similar Devices
Post Cardiac Arrest Patients Requiring Emergent Transfer to a Higher Level of Care
Currently, CSI does not transport patients requiring balloon pumps or ECMO. Most hospitals will not let us take their equipment, which is typically expensive and bulky. All these machines operate slightly different, and ECMO machines generally require quite a bit of additional training and experience.
When it comes to most cardiac patients, however, CSI Aviation is more than equipped for air medical transport.