We love our medical staff! To celebrate our flight nurses and medics and all the amazing work they do; we're sitting them down for a question-and-answer session. For this week's medic Q&A, meet Laura Shaffer!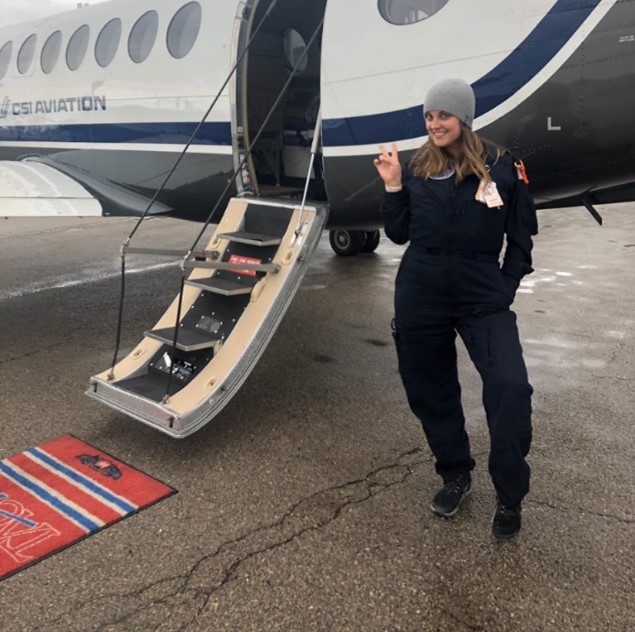 Laura was previously featured in a news piece by the Albuquerque Journal in May about her involvement in the creation of 700 3D-printed masks for those in New Mexico and nearby states who didn't have access to them. We also want to catch up with her on the status of this admirable effort.
CSI Aviation: How many masks have been delivered and/or produced since the original 700 given to law enforcement/medical providers?
Laura Shaffer: Since the original 700 masks were distributed, we are far over 10,000 now, and counting.  We have [additionally] distributed over 6,000 face shields, 7,000 gowns, and 1,000 gallons of hand sanitizer.  We have also donated close to $7,000 dollars' worth of food, water, and sanitary supplies.
CSI: Have you been able to deliver them outside Gallup and McKinley County? The article mentiones Chinle in Arizona as the inspiration for the project.
LS: We have delivered all over the state [of New Mexico] and into Arizona.  We have donated to Farmington, Las Cruces, Roswell and many others. I would have to say that Gallup was the original inspiration for the project.
CSI: How has the project grown or changed since it started?
LS: I think the project has changed in the fact that now we are just maintaining a flow of needs where originally, we were supplying places that didn't have any masks at all.  When COVID first appeared there was such a shortage of masks and supplies. Following a dream that I had about 3D printing masks allowed us to fill a need in places that would have never had the supplies needed.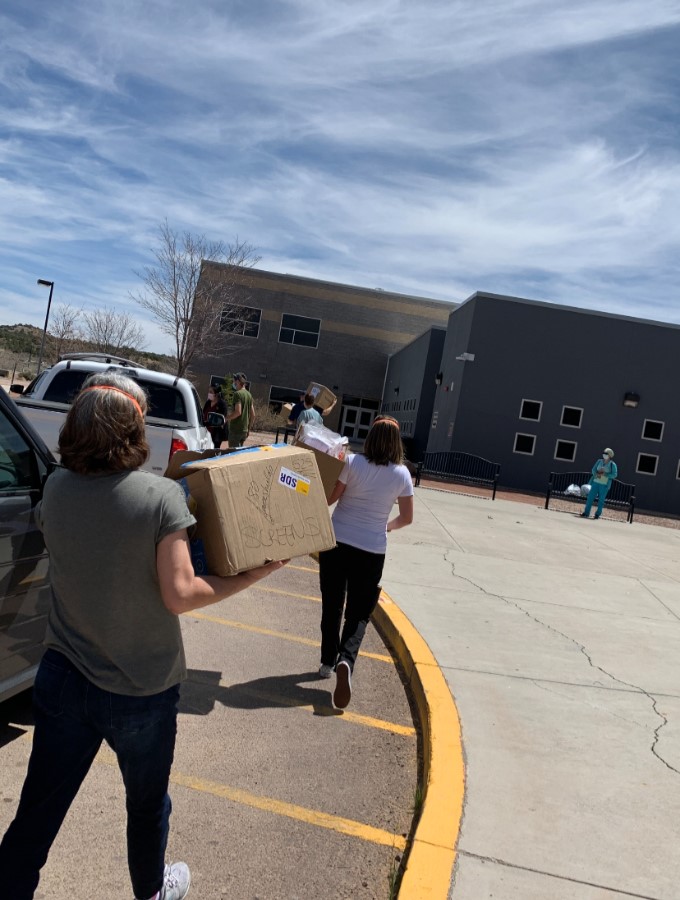 [Volunteers delivering masks and supplies]
CSI: Why did you become a flight nurse and how is it different from working on the ground or in a hospital?
LS: I have always wanted to be a flight nurse. I love the autonomy that we have working in the field. Being the final and only line between your patient and a worsening condition is a rush that only this profession can offer. I think the main difference from working in a hospital is that when we are in the air, it is only us providing care. When you are at a hospital, you have a whole team that you can rely on to provide care to your patients. You can put trust in respiratory therapy, doctors, radiology, among many, many other essential professions. In the plane, it is just you and your partner, so you really have to be at the top of your game.
CSI: What have you gained from working at CSI?
LS: I have gained so much from this company. I am lucky to have the best partner ever. Luke has been an amazing preceptor and friend through my first year as a flight nurse as well as this whole pandemic. I have gained wonderful, amazing, lifelong friends here at CSI. I also have an amazing and supportive boss, Julia [CSI's Medical Flight Administrator]. She makes herself available to her employees at all hours of the day. It speaks volumes to know that I am a new flight nurse and have all the support in the world.
CSI: What do you find most rewarding and/or most challenging in your role as a flight nurse or flight paramedic?
LS: I would say the most challenging thing for me as a flight nurse has been just thinking on your feet; making split second decisions with enormous consequences on the line. I also have to say that learning the whole medic side of things has been a wonderful challenge. Medics and nurses work so well side-by-side because we are trained to see things differently with both points of view, making a picture of a patient that either one on its own could never attain. When you are a nurse in the hospital you have all the supplies and people you could ever need. Sometimes, when you are out in the field, you might not have something you need, but we work together, and with the attitudes and skills that make flight medicine great, we manage to still make it work.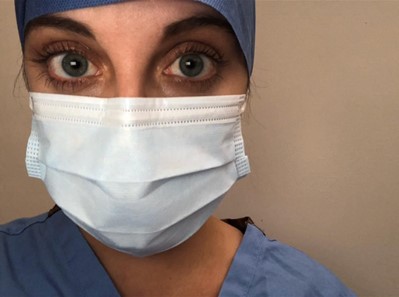 CSI: What's your favorite medical flight story? (Or, just your favorite career story!)
LS: I have so many! One that comes to mind is one of my first flights on my own, shortly after starting with CSI. Our patient was a young man in his teens who had had a very rough upbringing. Initially, he was very closed off and didn't want to communicate with us at all. As the trip progressed, we became buddies, we played cards, talked about video games and hobbies. I could tell that I made a difference in his life. I encouraged him to set goals for himself and not let anyone discourage him from achieving what he wanted.
Our jobs are interesting, some days we are pushing lifesaving medications and programming the ventilator to keep someone breathing; the next day we are playing go fish with a kid that has had a rough life. I love the different kinds of patients we have and I enjoy taking care of them both physically and mentally.
CSI: What do you wish people knew about your job?
LS: I wish people knew how incredibly lucky I am to work with such amazing people.  I can honestly say that I am happy to go to work. I feel like every day I am challenged to learn something new and I love the people I get to do that with.
CSI: Any fun facts you want to share?
LS: I was born in Colorado and raised in Italy. I love to travel; it is my absolute favorite thing to do.