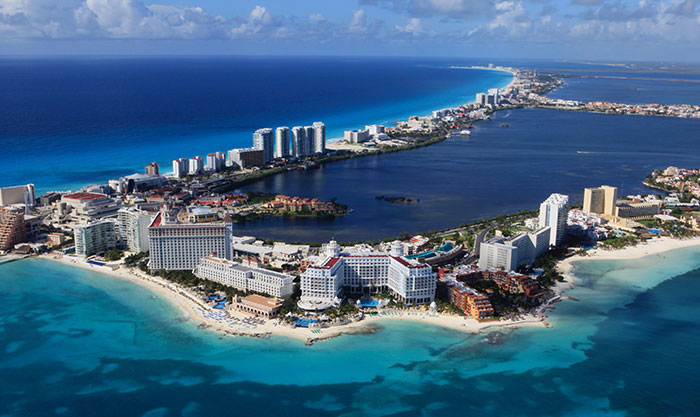 Cancún is both a popular destination for partygoers and corporate conference attendees. Sitting on the edge of the Yucatan peninsula in the state of Quintana Roo, Mexico, Cancún is home to stunning Caribbean beaches, numerous resorts, and renowned nightlife. The city offers world-class hotels and amenities mixed with a traditional downtown in a tropical paradise.
Cancún proper has two commercial airports near the city center and additional smaller, regional airports in the surrounding areas. While many commercial planes fly into Cancún regularly, traveling internationally on a commercial airline can add stress to the already-complicated system of airports, security, lines, and customs. Flying private gets you there on your own terms.
Booking an air charter flight to Cancún lets you oversee all the logistics of your flight. Flying private:
Allows you to fly on your own schedule. You choose when you want to leave as well as where you want to go.
Provides 24/7 customer service. When you book a private flight, the entire experience is customized to your needs and travel preferences.
Offers both security and privacy. Your health and safety are always top priority. Plus, your belongings never need to leave your sight (unless you want them in the cargo hold!)

Private Charter Flights with CSI Aviation to Cancún
CSI Aviation offers all the benefits of flying private at a cost-effective rate with our fleet of Beechcraft 1900s. Our planes are ideal for groups traveling with up to 19 people. With a base in West Palm Beach, Florida, CSI Aviation provides a short flight to and from any airport in the Cancún area.
Get the most out of your tropical vacation without dealing with the stress of commercial flying. Choose to fly with CSI Aviation to make the travel part of your trip simple.