CSI Aviation is a seasoned federal contractor having provided a variety of contractual services to the U.S. Government for more than 30 years. The company has consistently performed over the years with a 99% or better performance ratings, and carries its penchant for superb customer service into the government sector. The overwhelming majority of CSI's government contract work has been won in open competition, normally against multiple competitors. Notwithstanding this competitive process, CSI is a Service Disabled Veteran Owned Small Business (SDVOSB), and can be awarded federal contracts without competition, in accordance with FAR 6.302-5 and the Veteran's Benefits Act of 2003 (15 U.S.C. 657f). A list of past and present government customers is available upon request and execution of a non-disclosure agreement.
Program Management
CSI is a leading provider of aviation support services to various government agencies, including operations into conflict areas and operating daily international and domestic charter flights. The company has proven experience at developing and implementing successful turnkey aviation operations for both long and short-term government programs. A more detailed summary of federal contracts performed and references will be provided upon request.
Ad-Hoc Flight Operations
CSI is one of only a few U.S. air carriers with an FAA Part 135 Air Carrier certificate, DOD Commercial Airlift Review Board (CARB) Certification and Worldwide Operating Authority. In addition to the company's fleet of aircraft, CSI can provide ad-hoc air charter transportation using selected subcontractor aircraft for both domestic and international operations. The company can manage multiple aircraft, provide security and medical services, coordinate fuel services, and provide associated ground support.
Intelligence, Surveillance and Reconnaissance (ISR) Operations
CSI Aviation has various airborne ISR capabilities available for government agencies and corporate customers that require certain types of aircraft for specialized surveillance missions.
CSI can also provide helicopters and other fixed wing surveillance aircraft for both operational requirements and training purposes. In addition, CSI can provide aircraft for missions such as, mapping, data collection and command and control, among others.
GSA Schedule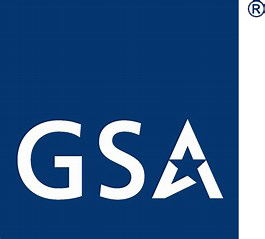 CSI is a proven GSA Federal Supply Schedule Holder (GS-33F-0025V) with exemplary CPAR rankings. The company has become a trusted name in government services.
GSA Schedule #: GS-33F-0025V
DUNS #: 102793460
NAICS Codes:
481 – Air Transportation
481211 – Non-Scheduled Passenger Air Transportation
481212 – Non-Scheduled Cargo Air Transportation
481219 – Other Non-Scheduled Air Transportation
488119 – Other Airport Operations
488190 – All Other Support Activities for Air Transportation
541370 – Surveying & Mapping (ISR)
541611 – Admin Management & General Management Consulting
541990 – Scientific & Technical Services (ISR)
561210 – Facilities Support
611512 – Flight Training
621910 – Ambulance Services
Cage Code: 1HTW5