CSI Transport Patients:
CSI Aviation's aircraft and personnel are capable of all types of air medical transport. We can accommodate most stable and unstable, emergency and non-emergency patients—any patient who falls within our extensive scope of practice. This includes: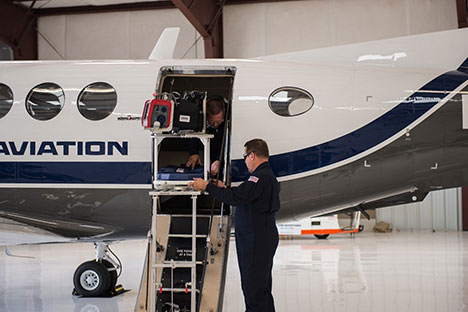 Medical/ Surgical
Rehabilitation
Trauma
Pediatric
Critical Care/ICU
Neurological
Psychiatric
Burn Patients
Infants > 28 days / 5kg or > 10kg for ventilated patients. Neonatal on a case-by-case basis.
COVID-19 Patients
Organ Transplants and Teams
How is a Patient Transported?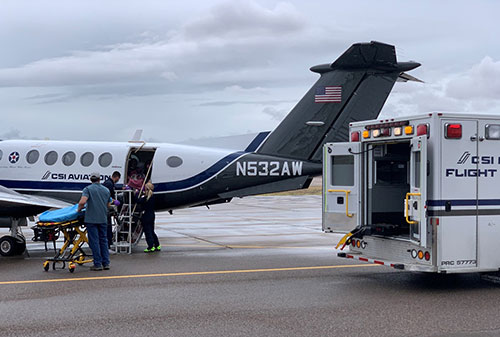 Within 30 minutes of a call to our dispatch center, we can have a plane off the ground and enroute to your location. Our flight operations department will coordinate ground ambulance transportation from the sending hospital to the airstrip if required.
Once a patient has been picked up, they are loaded onto a stretcher specially designed to fit into an air ambulance aircraft. Our highly trained nurses and medics are specifically trained in all aspects of flight medicine and will provide optimal patient care throughout the flight.
CSI Aviation does not engage in balance billing. To protect our patients both medically and financially, we work with insurance companies to provide reasonable in-network rates.
To view a copy of our transport packet, click here.